We all have a story to tell. But how often is it that someone asks to hear that story?
All too often I think we barely know the people around us. And sometimes we forget to give ourselves gratitude for all of our accomplishments in life through acknowledgement of our own life stories. Yet, our life stories are important.
Recently researchers from the University of York's Social Policy Research Unit have shown that having dementia patients share their live stories is a highly successful treatment. For healthcare facilities, finding ways to provide long term cost effective quality care is important, especially since dementia is not curable and is a growing health concern worldwide.
According to the study – based on a literature review, first-hand interviews, a national survey, and in-depth analysis of six care homes – there are many health care services throughout England now using life story work because it is both effective and low cost to implement.
Engaging in Life Story Work
Life story work is an easy process that is often compiled in a folder or book and can include images or photos and words. Though, with ease of access to multimedia formats, people sometimes use music, film or audio to convey life stories.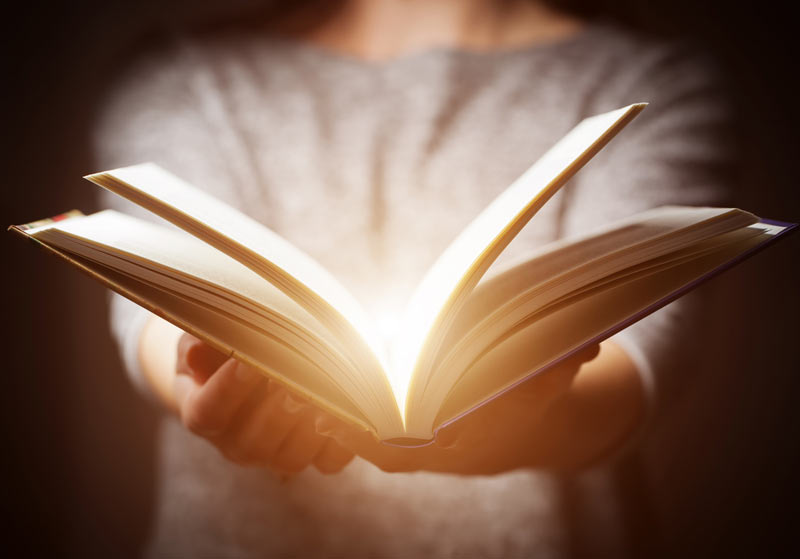 The aim is to:
Help patients record parts of their lives from past to present
Get patients to make note of future hopes and dreams
Have them communicate their history and identity
Provide a platform to communicate this
Construct a timeline that engages the patient and keeps their memory sharper
The benefits are not just for the patient either, as the study indicates, life story work helps develop interactions with family members and can also help change the attitude of staff members toward the patient, simply because they get to know them better.
Outcomes of Life Story Work
The researchers propose the following mechanisms and outcomes of life story work.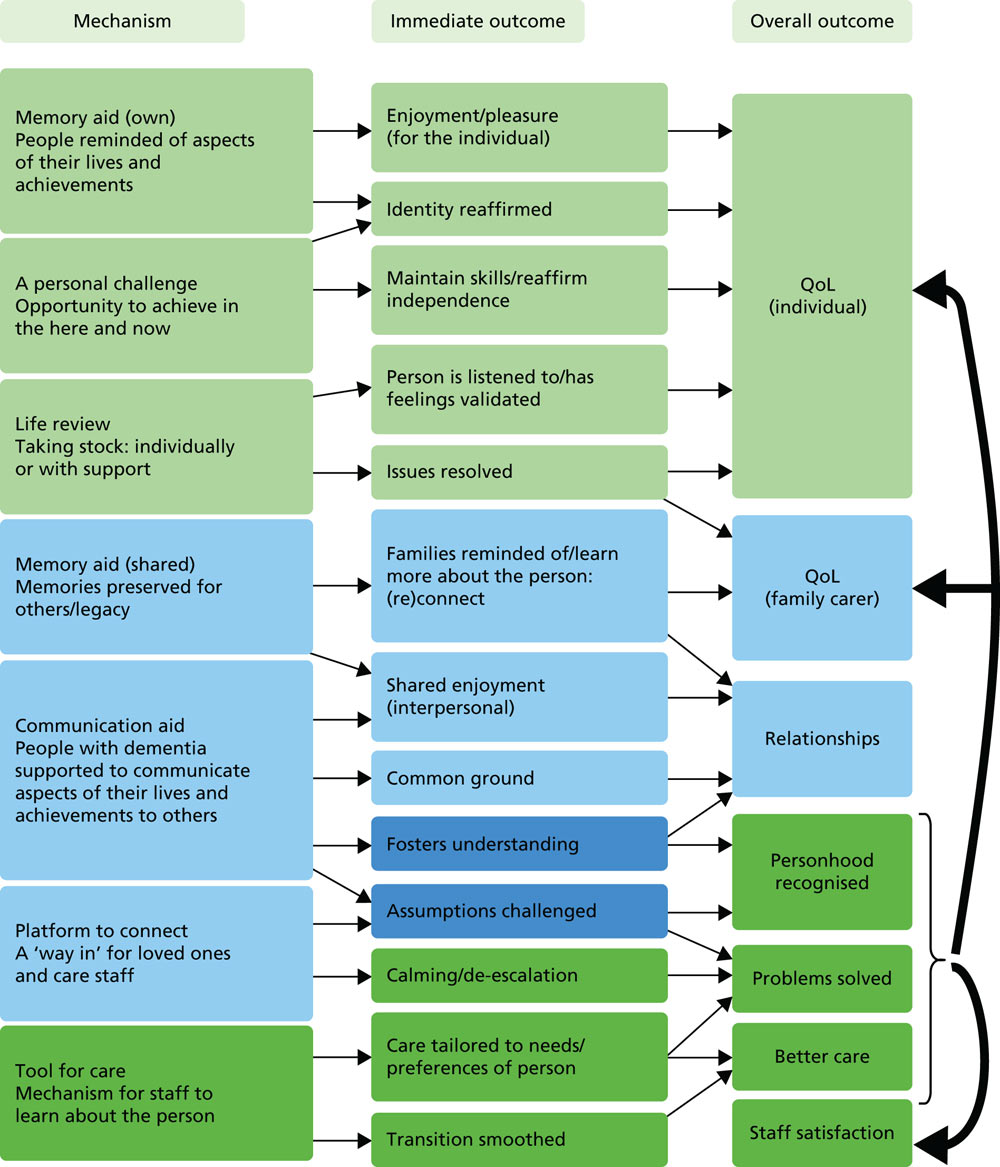 Featured Image Credit: Chapter 3. Life story work outcomes, challenges and good practice: findings from the focus groups, National Institute of Health Research, Figure 8.
However, one of the areas researchers made important note of was that staff did not always respect the boundaries of patients and follow best practice standards for privacy. Therefore, the researchers are presently developing a framework and model to distribute to health organizations.
A Personal Account of the Importance of Life Stories
A few months ago my grandmother passed away. We knew she was sick, so about one year before her passing, I had the honor of recording her life story. I felt inspired one day and took a hand held audio recorder and asked her to tell her story. I loved every moment of it. She was 89 years old so I learned things about this wonderful woman I never knew before.
At the time, my grandmother was sick but as she was telling her story she was smiling, laughing, and at one point I even had her singing her favorite song. It really was a treasured moment I will never forget.
The interesting thing about this was, when she passed, no one knew her favorite colors, songs or anything much about her story at all, not even her own four boys. But I did, which made me realize how little we get asked to share our story.
For her funeral I had the audio edited so everyone could hear her telling her own story. Everyone loved it. The funeral home director said that in his 30 years of running a funeral home, not one person had ever done this – had the loved one tell their own story.
This whole experience really made it very apparent to me how important our stories are. Those special memories we all hold that make us who we are. So, it's no surprise that life story work could be so powerful for people with dementia.
Take the time to ask someone you love to tell their story. It will brighten up their lives, and yours too!
The full details of the dementia life story study can be found here.
Save
Save
Save