In life, accidents happen and we get older with time. As a result, people get illnesses and disabilities that have to be treated and managed. This is where occupational therapists play a major role. Through use of everyday therapeutic exercises and activities, occupational therapists assist people to recover, get back to living normal lives, or experience higher quality in life.
If you're considering occupational therapy as a career, the following information will help.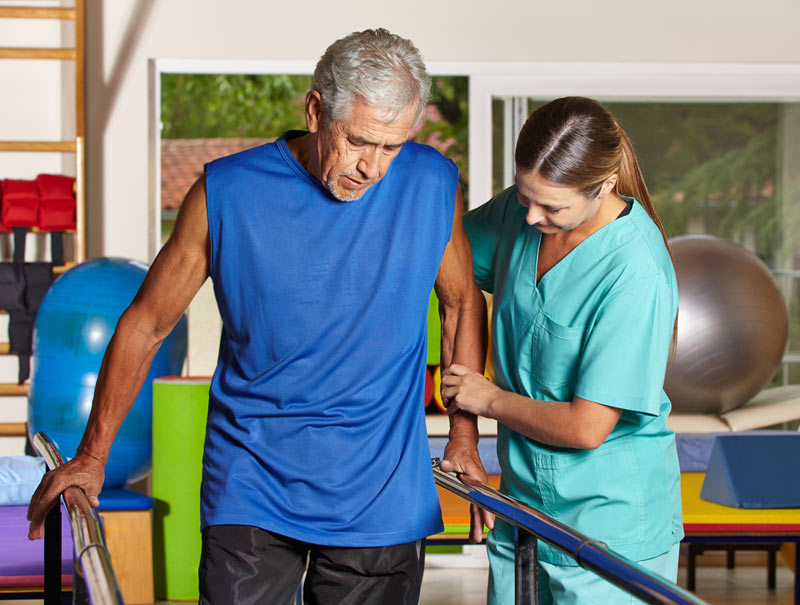 What type of facilities/ locations do occupational therapists typically work in?
Occupational therapists work in several types of facilities – hospitals (state, local and private), private therapist offices, elementary and secondary schools, nursing care facilities (skilled nursing facilities) and home healthcare services.
What type of tasks do occupational therapists typically do during a working day?
According to Bureau of Labor Statistics, occupational therapists typically do the following:
Review patient's' medical history, ask the patients questions, and observe them doing tasks
Evaluate a patient's condition and needs
Develop a treatment plan for patients, identifying specific goals and the types of activities that will be used to help the patient work toward those goals
Help people with various disabilities with different tasks, such as teaching a stroke victim how to get dressed
Demonstrate exercises—for example, stretching the joints for arthritis relief—that can help relieve pain in people with chronic conditions
Evaluate a patient's home or workplace and, on the basis of the patient's health needs, identify potential improvements, such as labeling kitchen cabinets for an older person with poor memory
Educate a patient's family and employer about how to accommodate and care for the patient
Recommend special equipment, such as wheelchairs and eating aids, and instruct patients on how to use that equipment
Assess and record patient's' activities and progress for patient evaluations, for billing, and for reporting to physicians and other healthcare providers
What are the best things about occupational therapy as a career?
Occupational therapy can be a very rewarding career. You have the ability to help people improve their lives. If you enjoy being around people and have a caring, compassionate nature, this occupation will be very rewarding for you.
If you like thinking outside the box, you will have ample opportunity to get creative in using various holistic approaches to health care.
What are the worst things about occupational therapy as a career?
Occupational therapy as a career can get frustrating or even sad at times. It can be difficult to see people in pain or suffering with illnesses.
You also spend long hours on your feet working as a therapist, so if that's not something you enjoy, this occupation is not for you.
What type of annual income range can occupational therapists expect?
According to the Bureau of Labor Statistics, the average occupational therapist income is $80,150 annually or an average $38.54 per hour (May 2015).
In 2014, the number of occupational therapy jobs was 114,600 and the growth projection for the industry from 2014-2024 is 27%, which is a high percentage compared to many other occupations. This means that if you do choose occupational therapy as a career, you can be assured there are ample employment opportunities available for you.
What are the top two most important things you should consider if you are interested in occupational therapy as a career?
Physical health and fitness – because this is a physical job where you are on your feet all day, some people may be at higher risk for occupational burnout.
Emotional strength – dealing with patients with illnesses and disabilities can be both rewarding and a burden to some. You need to be able to deal with emotions and stress effectively so it does not impact your personal life.
Overall, occupational therapy is a very rewarding career.
Save
Save